Disposable Vapes Now Available online and instore, multi buy offers now on. Check out our range here.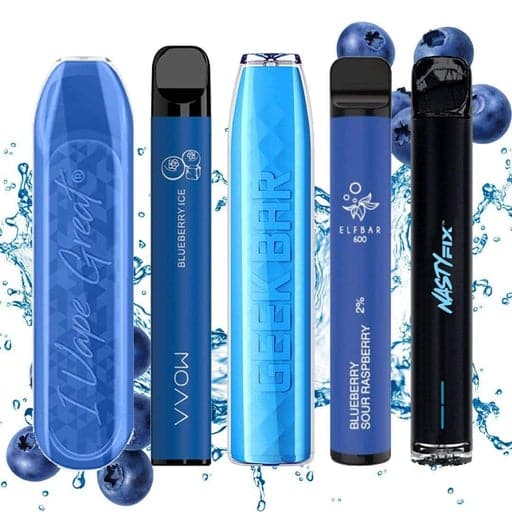 What is a Disposable Vape?
Disposable vapes are the perfect choice for the on-the-go individual, becoming popular with vapers due to the design that allows them to be used at any time. These are usually small, non-rechargeable devices that are pre-filled with E-Liquid. Each device is a single-use product, meaning when the E-Liquid has run out the device is then discarded and cannot be reused.
How do Disposable Vapes work?
Unlike the rechargeable vape kits, there's no need to press a button, it simply works by inhaling the E-Liquid vapour like you would a cigarette. There's no need to charge the device or replace the coil. Usually, they last around 500-600 puffs depending on your vape style, with many devices boasting even higher rates.
Who benefits from using Disposable Vapes?
Those most likely to benefit from disposable vape devices are smokers who are new to vaping and looking to make the switch from cigarette smoking. Or those who are looking for a spare vape to keep handy for when their refillable vape kit runs out.
Let's weigh up the pros and cons…
The pros of disposable vapes:

●  Simple & easy to use – great for beginners, simply inhale and go
●  No maintenance – no buttons, no coils, no worry!
●  Cheaper to start with – doesn't require buying a device to use, everything you need is packaged in your disposable ready to go
●  Wide selection – increasing popularity has led to an explosion of flavours becoming available
The cons of disposable vapes:

●  Wasteful, short lifespan – created to be disposable, not environmentally friendly
●  Non-rechargeable – single-use and you don't know how long your charge will last
●  Less selection – standard E-Liquids offer an even bigger variety of flavours
●  More expensive in the long run – they are cheap in the short term but if you vape frequently, it quickly becomes more expensive than a pod kit